Hosted VOIP
MIS deploys advanced VOIP solutions
to serve specific business needs for all industries.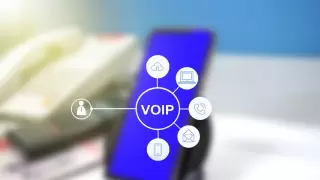 Our group assesses IT infrastructures to determine the best hardware architecture for each individual business, and assists with installation and setup. A team of skilled experts provides office telephone system solutions to boost productivity and optimize network performance.
Fully Customizable Packages
All MIS tailored packages have fully customizable, user-friendly, scalable, and cost-effective features – these combinations provide critical aid to businesses' growth and development.
Distributed Data Centers
Our Cloud platform is housed in several AT-101 SOC II certified data centers around the world and features fully-redundant computing and networking components. These data centers are geographically situated to provide fast and reliable network access and to minimize round-trip latency for hosted services.
Unlimited Auto Attendants
Automated answering, prompting, and call routing are based on caller input without the need for a live attendant. Unlimited numbers of system auto-attendants are available.
Unlimited Local & Long Distance Minutes
There no charges for local or domestic long distance calling.
Unlimited Ring Groups/Call Queues
Custom-configured call strategies ensure every call is directed to the right place and answered by the first available agent.
Conference Calling
Multiple callers can participate on a single call accessible via telephone number or system extensions.
Custom Messages
Users can create a variety of custom messages including: voicemail greetings, out-of- office notifications, temporary, and holiday messages, to name a few.
System-Wide Paging
Users dial a simple starcode to immediately initiate one-to-one, or one-to-many paging between any user on the system.
Custom Hold Music
Users can upload custom hold music, which callers will hear while on hold or in queue.
Virtual Fax
Users can have faxes delivered to and from their email inbox.
Hosted VOIP Features
Direct Inward / Outward Dialing
Message Waiting Indicator
Custom Queue Hold Message
Unlimited Local and Domestic